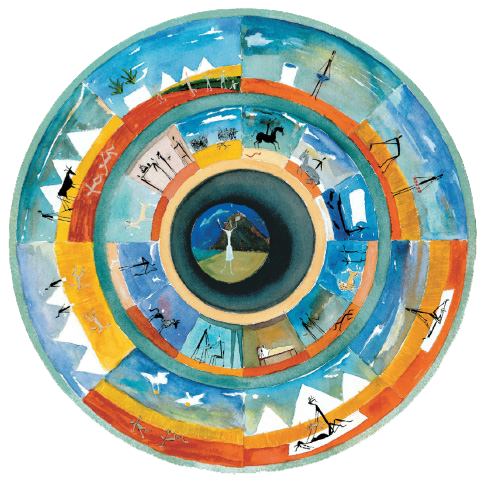 Exodus Conversations
How the Story of the Exodus Speaks to Jews, Christians, and Muslims:
An Interfaith Commentary and Passover Haggadah
Published on the web, Exodus Conversations is intended to encourage an international dialogue. It features side by side presentations of the story of the Exodus as presented in the Qur'an and in the Book of Exodus. This is augmented by the traditional Passover service with a notable difference. At sixteen junctures, three scholars — a Jew, a Christian and a Muslim discuss issues which arise from the text. The scholars are not and could not speak on behalf of their faith communities. Rather, they are offering their individual responses based on their experiences within those communities.
Question of the Week
Who are the strangers among us and how do we define them?
Praise and blessing to you, Oh God
Creator and sustainer of all,
Who has brought us together
To know one another in peace


Interfaith Blessing by:
David Arnow, Mary C. Boys, Muhammad Shafiq, Ruth J. Abram